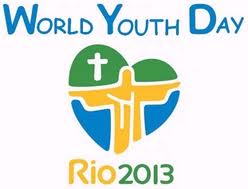 Family fun and picnic day
28 October 2012
Sunday
from 10:30am
Entry fee:
R20 per person
Children under 6 FREE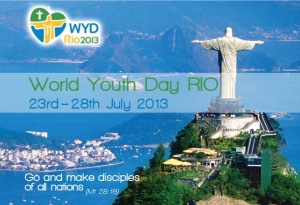 Fundraiser to help send our youth to a pilgrimage in Rio de Janeiro, Brazil for
World Youth Day 2013.
Come and join us for a day of family fun and activity while enjoying and basking in all that nature has to offer.
There will be something for every member of the family, regardless of age, to enjoy. Some of these activities include:
A mini golf competition

Boat paddles up and down the river

Tubing on the river

Sitting under the shade of the trees and relaxing and catching up on the latest news

Tractor rides

Soccer and cricket games for the youngsters

Or just sit around the fire and relax after a long, tough week of work
Sweets and popcorn will be on sale
It's the perfect opportunity to sit back and take it easy and enjoy the serenity and peacefulness of a lazy Sunday.
WHAT TO BRING:
- braai pack or picnic basket
- beverages
- umbrella and chairs / picnic blankets
- swimming costume and towel (remember sunscreen and sunhat)
- cricket bat and tennis balls
- rugby/soccer balls
- your friends and family
NOTE: Please bring a refuse bag to take your refuse home with you. Litter left at the venue may be harmful to the wildlife.
For more info or for assistance with regard to this event, contact
Daniel Van Der Merwe on 083 7166 651
or
danvdm.daniel.vandermerwe@gmail.com