Family Picnic Fun Day - Sunday, 1 November 2009
This was the first event held at Pecan Valley Farm, and we were totally thrilled with the turnout on the day. The response was great and it looked like everyone had such a relaxing and fun day with family and friends.
The children (and some 'big' children too) enjoyed the tractor ride to the cabbage lands to hand pick some cabbages. Then it was off to feed "Ponkey" the donkey some fresh cabbage leaves.
There was also a game of cricket, soccer, kids painting, colouring and play dough, as well as Mr Adventurous on the tube on the river!
The weather held out for the morning and part of the afternoon, with a short cloud burst at around 2pm. A few brave souls stayed thereafter and chatted around a lovely warm fire for a while afterwards. Thank you to all who participated in any way - you made the day a wonderful success!
See below for some pictures. If you took any photos on the day and would like to see it on this website, please email them to us.
Please also feel free to email any feedback, comments and suggestions.
See you all at the next Family Picnic Fun day on Sunday, 20 December 2009 :-)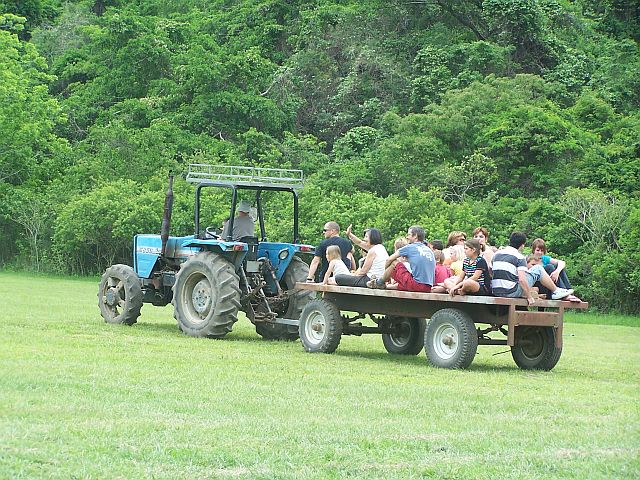 Off we go to pick some cabbages...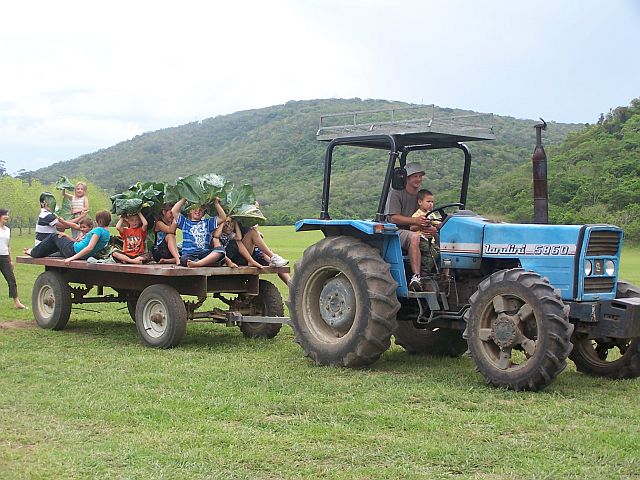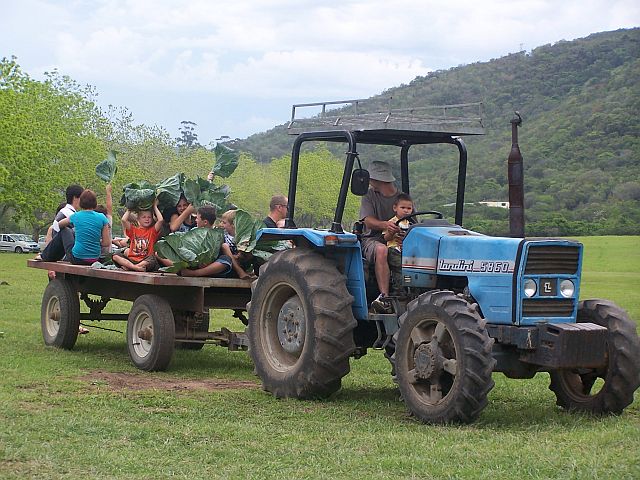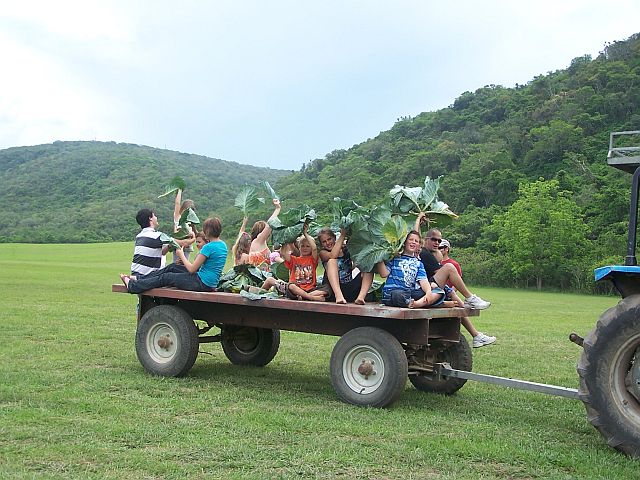 Now let's all wave those leaves in the air!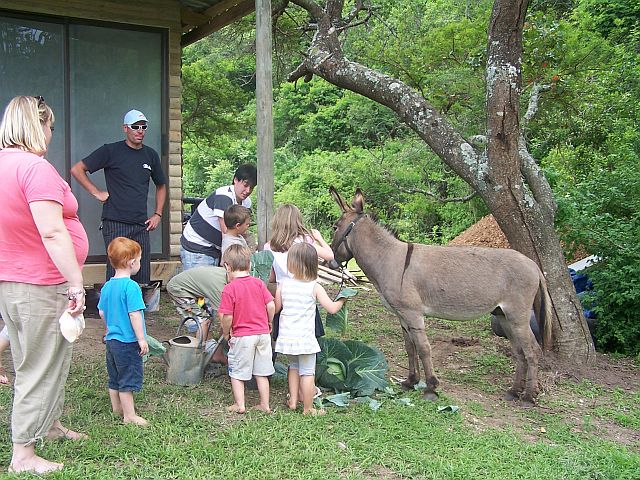 Let's go feed "Ponkey" the donkey.